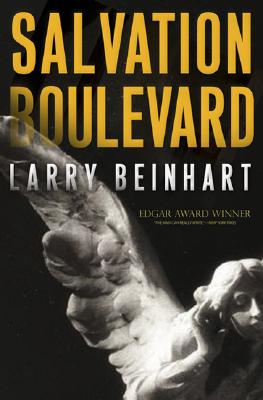 Salvation Boulevard (Hardcover)
Nation Books, 9781568584119, 368pp.
Publication Date: September 1, 2008
* Individual store prices may vary.
or
Not Currently Available for Direct Purchase
Description
Some cases test a private investigator's wits, others test his courage, and still others, his character. In
Salvation Boulevard
, P.I. Carl Van Wagener has found a case that tests them all, and then goes on to test his soul. A professor is dead and a suspect--who has confessed--is in custody. But nothing is what it seems. After all, the dead man is an atheist professor, the accused an Islamic foreign student, the defense attorney a Jew, and the detective a Born Again Christian. As Carl gets deeper and deeper into the investigation of the death of professor Nathaniel MacLeod, his most basic beliefs and relationships are tried and his world is turned upside down. The mega-church, the pastor, and his new wife who have redeemed Carl from a life of grim debauchery insist on his dropping the case. But he can't stop searching for the real killer and the truth--no matter what the personal cost.
Salvation Boulevard is a page-turning thriller in the tradition of John Grisham and Richard Condon that grapples with the ecstatic and entropic nature of religious faith in contemporary America.
About the Author
Larry Beinhart is best known as the author of Wag the Dog (originally published as American Hero) on which the film starring Robert DeNiro, Dustin Hoffman, Willie Nelson and Woody Harrelson was based. His No One Rides for Free (1986) received the 1987 Edgar Award for Best First Novel. His most recent book, Fog Facts, a work of nonfiction, examines why some important, even striking, truths are overlooked by the media and the culture at large. Beinhart spent two years in Oxford, England, where he was the Raymond Chandler Fulbright Fellow at Wadham College. He is a regularly featured blogger on Huffingtonpost.com and his articles have appeared in the New York Times, the International Herald Tribune, the Los Angeles Times, the Washington Post, the Baltimore Sun, and the Chicago Tribune. He resides in Woodstock, New York, with his wife and two children.
Advertisement