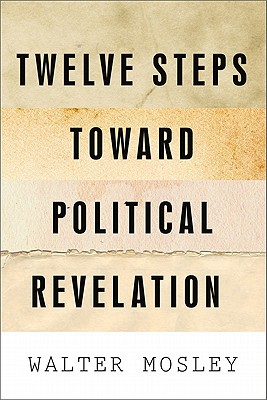 Twelve Steps Toward Political Revelation (Paperback)
Bold Type Books, 9781568586427, 112pp.
Publication Date: April 26, 2011
* Individual store prices may vary.
Description
In his late teens and early twenties, Walter Mosley was addicted to alcohol and cigarettes. Drawing from this intimate knowledge of addiction and recovery, Mosley explores the deviances of contemporary America and describes a society in thrall to its own consumption. Although Americans live in the richest country on earth, many citizens exist on the brink of poverty, and from that profound economic inequality stems self-destructive behavior.
In Twelve Steps to Political Revelation, Mosley outlines a guide to recovery from oppression. First we must identify the problems that surround us. Next we must actively work together to create a just, more holistic society. And finally, power must be returned to the embrace of the people.
Challenging and original, Recovery confronts both self-understanding and how we define ourselves in relation to others.
About the Author
Walter Mosley is the author of more than thirty-four critically acclaimed books, including the bestselling mystery series featuring Easy Rawlins. He is the winner of an O. Henry Award, a Grammy, and PEN America's Lifetime Achievement Award. He lives in New York City.