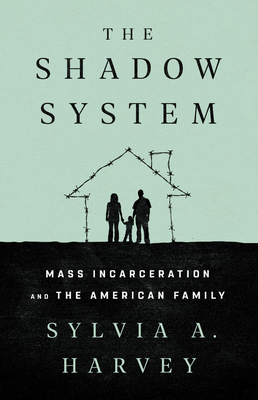 The Shadow System (Hardcover)
Mass Incarceration and the American Family
Bold Type Books, 9781568588803, 288pp.
Publication Date: April 7, 2020
Other Editions of This Title:
Compact Disc (4/7/2020)
* Individual store prices may vary.
Description
A searing exposé of the effects of the mass incarceration crisis on families -- including the 2.7 million American children who have a parent locked up
In The Shadow System, award-winning journalist Sylvia A. Harvey follows the fears, challenges, and small victories of three families struggling to live within the confines of a brutal system. In Florida, a young father tries to maintain a relationship with his daughter despite a sentence of life without parole. In Kentucky, where the opioid epidemic has led to the increased incarceration of women, many of whom are white, one mother fights for custody of her children. In Mississippi, a wife steels herself for her husband's thirty-ninth year in prison and does her best to keep their sons close.
Through these stories, Harvey reveals a shadow system of laws and regulations enacted to dehumanize the incarcerated and profit off their families -- from mandatory sentencing laws, to restrictions on prison visitation, to astronomical charges for brief phone calls.
The Shadow System is an eye-opening account of the way incarceration has impacted generations of American families; it delivers a galvanizing clarion call to fix this broken system.
About the Author
Sylvia A. Harvey reports at the intersection of race, class, and policy. Her work has appeared in The Nation, VQR, ELLE, Colorlines, the Feminist Wire, the New York Post, and more. She is the recipient of a National Headliner Award and a National Association of Black Journalists (NABJ) Salute to Excellence award. The Oakland native holds a BA in sociology from Columbia University and a MS in journalism from Columbia's Graduate School of Journalism. Harvey lives in New York City.
Praise For The Shadow System: Mass Incarceration and the American Family…
"A solid combination of research, compassion, and anger that sheds light on a highly flawed system."—Kirkus

"Harvey goes behind today's headlines of prison riots, inmate and officer casualties and widespread corruption. She makes it personal, weaving the paths of three families through time, crime and, seemingly inevitably, prison. Implacable poverty, addictions, blatant racism and poor legal representation coalesce to bear down on the generations of families fractured by incarceration."—BookPage

"America's mass
incarceration system is a monster producing limitless stories about
the bodies it has devoured and the bones it has spat out. But, for the first
time, Sylvia A. Harvey chronicles the collateral damage of this ravenous
injustice industry by giving voice to the heartbreaking stories of the families
that constitute its collateral damage."—Michael Harriot, The Root

"My
brother was imprisoned for 30 years. I know firsthand just how devastating the
impact of imprisonment is on a family. Sylvia A. Harvey's The Shadow System
is an emotionally powerful and devastating analysis of how the prison system
punishes and profits from families caught in its clutches. This urgent book
makes us aware that some of the heaviest costs of incarceration are borne
by children and families."—Michael Eric Dyson, New York Times bestselling author