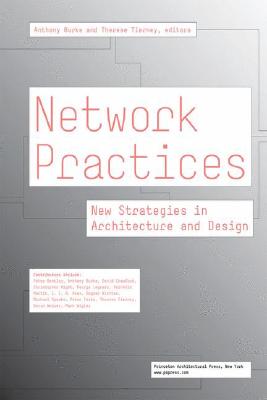 Network Practices (Paperback)
New Strategies in Architecture and Design
Princeton Architectural Press, 9781568987019, 224pp.
Publication Date: August 1, 2007
* Individual store prices may vary.
Description
The twin revolutions of the global economy and omnipresent Internet connectivity have had a profoundimpact on architectural design. Geographical gaps and, in many cases, architecture's tie to the built world itself have evaporated in the face of our new networked society. Form is now conceptualized by architects, engineers, and artists as reflexive, contingent, and distributed. The collected essays in Network Practices capture this unique moment in the evolution of design, where crossing disciplines, spatial interactions, and design practices are all poised to be reimagined. With contributions by architects, artists, computer programmers, and theorists and texts by Reinhold Martin, Dagmar Richter, Michael Speaks, and others, Network Practices offers an interdisciplinary analysisof how art, science, and architecture are responding to rapidly changing mobile, wireless, and information-embedded environments.
About the Author
Anthony Burke is an assistant professor of architecture at the University of California, Berkeley, and Therese Tierney is a doctoral candidate and visiting researcher at the MIT media lab. The editors write and lecture regularly on the subject of network culture.Network Practices is born out of a conference Burke and Tierney assembled in 2004, "Distributed Form: Network Practices at Berkeley." Therese Tierney is a doctoral scholar at University of California Berkeley and visiting researcher at MIT's Media Lab. She is also the author of Abstract Space: Beneath the Media Surface (2007)."
or
Not Currently Available for Direct Purchase