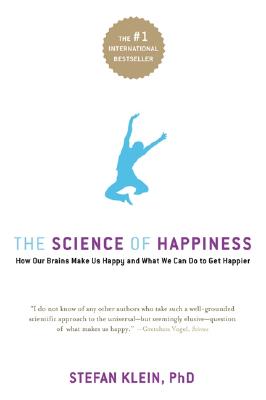 The Science of Happiness (Paperback)
How Our Brains Make Us Happy-and What We Can Do to Get Happier
Da Capo Lifelong Books, 9781569243282, 320pp.
Publication Date: March 29, 2006
* Individual store prices may vary.
Description
Clinical psychologists have been dealing with miserable feelings since their discipline was established. In the last 30 years, neuroscientists have made major headway in the understanding of the sources of anger, depression, and fear. Today, whole industries profit from this knowledge -- producing pills for every sort of pathological mood disturbance. But until recently, few neuroscientists focused on the subject of happiness. Now, in The Science of Happiness, leading German science journalist Stefan Klein ranges widely across the latest frontiers of neuroscience and neuropsychology to explain how happiness is fostered in our brains and what biological purpose it serves (and, importantly, how we can control our negative feelings and emotions). In addition, he explains the neurophysiology of our passions (the elementary rules of which are hardwired into our brains), the power of consciousness, and how we can use it. In a final section, Klein explores the conditions required to foster the "pursuit of happiness." A remarkable synthesis of a growing body of research that has not heretofore been brought together in one accessible book, The Science of Happiness will ultimately help each of us understand our own quest for happiness -- and our fostering of it, as well.
About the Author
Stefan Klein is an award-winning European science writer and author of the international bestsellers The Science of Happiness and The Secret Pulse of Time. He lives in Berlin, Germany.

Stephen Lehmann is the humanities librarian at the University of Pennsylvania. He co-translated Nietzsche's Human, All too Human and is the co-author of Rudolf Serkin: A Life. He lives in Swarthmore, PA.