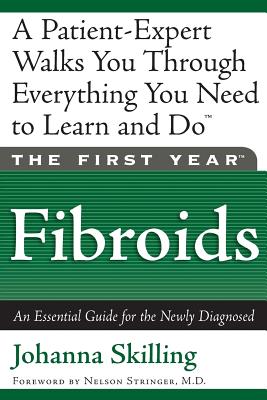 The First Year (Paperback)
Fibroids: An Essential Guide for the Newly Diagnosed
Da Capo Lifelong Books, 9781569245422, 320pp.
Publication Date: April 11, 2002
* Individual store prices may vary.
Description
Though an estimated eight in ten women in America will be diagnosed with fibroids during their lifetime, it remains one of the most ambiguous conditions a woman can have. In the tradition of the other titles in the First Year series, The First Year—Fibroids uses a unique approach, guiding readers through practical and straightforward steps for the first seven days following diagnosis, then the next three weeks of their first month, and finally the next eleven months of their first year. Throughout, author Johanna Skilling provides answers and advice that will help women newly diagnosed with fibroids come to terms with their condition and the lifestyle changes that accompany it. Skilling provides vital information about the different types of fibroids, treatment options, dietary choices, holistic alternatives, and much more. The First Year—Fibroids will be a wise and educational resource for every woman who wants to take an active role in the management of her fibroids.
About the Author
Johanna Skilling is an advertising and marketing professional living in New York City. Motivated by her own questions and experiences after being diagnosed with fibroids, Skilling has devoted much of her time to helping others who share her condition by researching and writing about living with fibroids. This is her second book on the subject.
Nelson Stringer, m.d., is a leading expert in uterine fibroids and the author of Uterine Fibroids: What Every Woman Needs to Know. He lives in Chicago, Illinois.