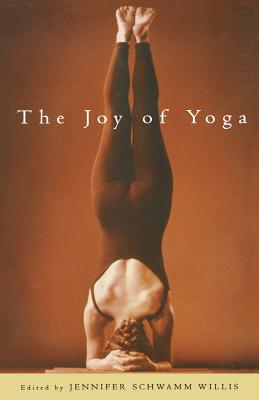 The Joy of Yoga
Paperback

* Individual store prices may vary.
Description
As interest in yoga continues to grow ever more broadly in the U.S., more and more Americans are trying out yoga and discovering its benefits. At the same time, millions of people who already practice yoga are finding that it can play many different roles in their life -- from physical release to spiritual growth -- and wonder how to unlock that potential fully. The Yoga Mind offers a bridge between yoga as a physical practice and yoga as a spiritual inquiry. A wide-ranging, considered investigation of the deep mind-body connection yoga promotes, it includes the best work of great yoga teachers and philosophers, as well as contemporary yoga teachers and practitioners who draw wisdom and insight from their practice. Selections include writings by Patanjali, B. K. S. Iyenger, Judith Lasater, Margot Anand, Stephen Cope, Geeta Iyengar, Jon Kabat-Zinn, Erich Schiffman, and many others. The Yoga Mind is for people who want to explore yoga's deepest potential to change and enhance their lives on the physical, emotional, and spiritual planes.
Da Capo Lifelong Books, 9781569245729, 288pp.
Publication Date: October 24, 2002
About the Author
Jennifer Schwamm Willis is a longtime yoga practitioner and editor of Why We Stay Together: 20 Writers on Marriage and its Rewards, Wizards: Stories of Mischief, Magic and Mayhem, and Explore: Stories of Survival from Off the Map.