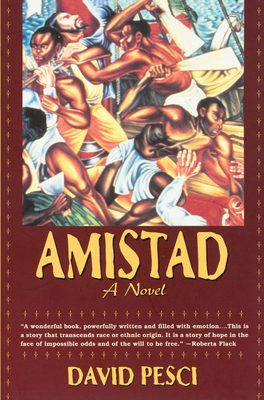 Amistad (Paperback)
A Novel
Da Capo Press, 9781569247037, 304pp.
Publication Date: November 17, 1997
* Individual store prices may vary.
Description
Amistad is the powerfully re-imagined history of one of the country's first battles for civil rights. In 1839 fifty-three enslaved Africans, led by a Mende rice farmer named Singbe-Pieh, staged a bloody rebellion on board the Amistad, a Spanish slaver from Cuba. The Amistad was intercepted by U.S. navy officers and towed to port in New London, Connecticut, where the Africans were held for trial in New Haven. Led by President Van Buren, the pro-slavery American government maintained that the Africans were Spanish property and should by returned to Havana to be tried for murder, but members of the fledgling abolitionist movement forced a series of trials to win their freedom, culminating at the Supreme Court, where the Amistads were defended by former President John Quincy Adams.
About the Author
David Pesci has written for The New York Times, The National Review and other regional newspapers and specialty magazines. Amistad is his debut novel.