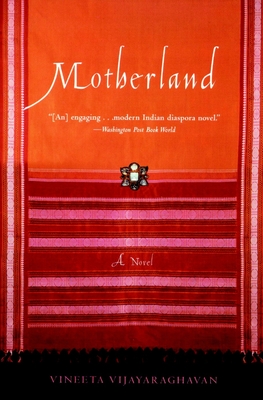 Motherland (Paperback)
Soho Press, 9781569472835, 240pp.
Publication Date: July 1, 2003
Description
In this quiet but engaging debut novel, an American teenager spends the summer with her relatives in southern India and gains new insight into her past, her family and her heritage. Born in Kerala, Maya spent the first four years of her life there, cared for mainly by her grandmother, Ammamma, until she was sent to live with her parents in New York. At 15, with her parents' marriage undergoing a rough patch, she is sent back to India to stay with her Aunt Reema and Uncle Sanjay, their 10-year-old daughter, Brindha, and Ammamma at their house in the tea hills above Coimbatore. It's been years since Maya came to visit, and this time she is keenly aware of cultural differences: the different spheres of men and women and the persistence of the caste system. She feels stifled by the attentions of Ammamma and resentful of the time she must spend with the old woman. When Maya suffers an accident while most of the family is away, she and Ammamma grow closer, and Maya learns a hidden family fact. But only when Ammamma falls ill and the entire family gathers, including Maya's parents from New York, does Maya begin to comprehend more deeply the complexities of relationships.
About the Author
Vineeta Vijayaraghavan was born in India and raised in the United States. Motherland is her first novel.
Advertisement