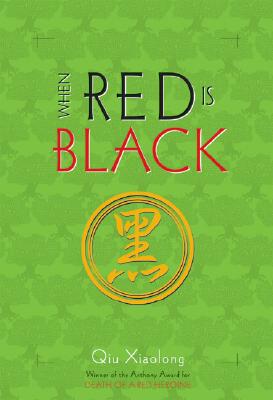 When Red Is Black (Hardcover)
Soho Press, 9781569473696, 320pp.
Publication Date: July 1, 2004
Other Editions of This Title:
Paperback (8/1/2005)
* Individual store prices may vary.
Description
Inspector Chen Cao of the Shanghai Police Bureau is taking a vacation, in part because he is annoyed at his boss, Party Secretary Li, but also because he has been made an offer he can't refuse by Gu, a triad-connected businessman. For what seems to be a fortune--with no apparent strings attached-- he is to translate a business proposal for the New World, a complex of shops and restaurants to be built in Central Shanghai, evoking nostalgia for the "glitter and glamour" of the 1930s.
It is up to Detective Yu, Chen's partner, to take charge of a new case. Yin, a novelist, has been murdered in her room. At first it seems that only a neighbor could have committed the crime, but when one confesses, Yu cannot believe that he is really the killer. As Yu looks further into Yin's life, ample motives begin to surface, even on the part of Internal Security. But it is only when Inspector Chen steps back into the investigation that the culprit is apprehended. And then Chen discovers how Gu has played him and how he, in turn, can play the new capitalist system.
"From the Trade Paperback edition.
About the Author
Qiu Xiaolong, a prizewinning poet and critic in China, now teaches at Washington University in St. Louis, where he lives with his wife and daughter. His critically acclaimed Inspector Chen mystery series has sold over a million copies and has been published in twenty languages. "From the Trade Paperback edition.""
or
Not Currently Available for Direct Purchase