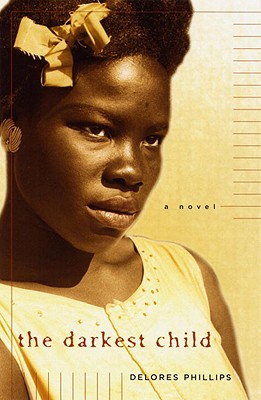 The Darkest Child
Paperback

* Individual store prices may vary.
Other Editions of This Title:
Paperback (1/30/2018)
Paperback (8/8/2005)
Description
Pakersfield, Georgia, 1958: Thirteen-year-old Tangy Mae Quinn is the sixth of ten fatherless siblings. She is the darkest-skinned among them and therefore the ugliest in her mother, Rozelle's, estimation, but she's also the brightest. Rozelle—beautiful, charismatic, and light-skinned—exercises a violent hold over her children. Fearing abandonment, she pulls them from school at the age of twelve and sends them to earn their keep for the household, whether in domestic service, in the fields, or at "the farmhouse" on the edge of town, where Rozelle beds local men for money.
 
But Tangy Mae has been selected to be part of the first integrated class at a nearby white high school. She has a chance to change her life, but can she break from Rozelle's grasp without ruinous—even fatal—consequences?
Praise For The Darkest Child…
Praise for The Darkest Child

Winner of the Black Caucus of the ALA Award
Nominee for the Hurston/Wright Legacy Award
 
"Filled with grand plot events and clearly identifiable villains and victims . . . lush with detail and captivating with its story of racial tension and family violence."
—The Washington Post Book World
 
"The Darkest Child is an exceptional debut from a most talented writer. Epic in scope, intimate in tone, it is sure to find a special place in the deepest crevices of your heart."
—Edwidge Danticat

 "Phillips writes with a no-nonsense elegance . . . As a vision of African-American life, The Darkest Child is one of the harshest novels to arrive in many years . . . [Phillips] buttresses those harsh episodes with a depth of characterization worthy of Chekhov, pitch-perfect dialogue, and a profound knowledge of the segregated South in the '50s."
—The New Leader
 
"[An] exceptional debut novel . . . [Has] a depth and dimension not often characteristic of a first novel."
—Library Journal, Starred Review
 
 "Bold memorable characters and enough drama to keep you up all night wondering what can possibly happen next."
—The Black Book Review
 
 "Evil's regenerative powers and one girl's fierce resistance . . . A book that deserves a wide audience."
—The Cleveland Plain Dealer
 
"Horrific and gripping."
—Philadelphia Inquirer
 
"Heart-rending."
—Dallas Morning News

"A fierce and bitter story, told with striking authority. Delores Phillips has created a family and a town rich with resonant voices, all of them caught up in struggles both personal and public, and a mother so wildly commanding she earns a place beside some of the great mad women who embitter the lives of the children who love them."
—Rosellen Brown, author of Half a Heart and Civil Wars

"Extraordinary . . . Delores Phillips delivers a narrative with the kind of brutal force that renders the reader breathless . . . A commanding piece of work that will undoubtedly assume a place within a well-established literary tradition, and will place Phillips among a selective group of writers whose abilities as literary artists inspire and encourage conversation and creativity."
—Noir! African American Book Review

"[A] searing sebut . . . Using a cast of powerfully drawn characters, Phillips captures life in a town that serves as a microcosm of a world on the brink of change."
—Publishers Weekly

"A grim tale, set in the dying days of segregation, about one young woman's struggle to escape her past, her mother, and her duties . . . Phillips writes vividly."
—Kirkus Reviews

"A brilliant, unnerving, memorable debut."
—Caribbean Life
Soho Press, 9781569473788, 400pp.
Publication Date: January 1, 2005
About the Author
Delores Phillips was born in Bartow County, Georgia in 1950, the second of four children. She graduated from Cleveland State University with a bachelor of arts in English and worked as a nurse at a state psychiatric hospital in Cleveland. Her work has appeared in Jean's Journal, Black Times, and The Crisis. She passed away in 2014; The Darkest Child was her only novel.
or
Not Currently Available for Direct Purchase