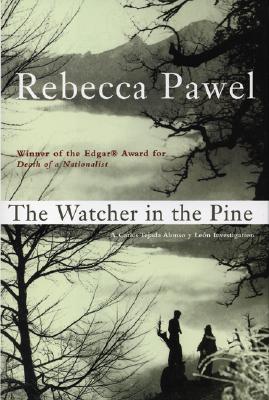 Watcher in the Pine (Hardcover)
Soho Crime, 9781569473795, 288pp.
Publication Date: February 1, 2005
* Individual store prices may vary.
or
Not Currently Available for Direct Purchase
Description
"Absolutely riveting. . . . Rebecca Pawel's first act of surprising courage is to make her main character not one of the romantic Republicans of folk song and Hemingway story but an officer of their much-hated enemy, the dreaded Guardia Civil."—Chicago Tribune

"[Rebecca Pawel's] expansive knowledge of the city and the era brings alive its grim streets and harsh martial law. . . . This is a fascinating tale from a promising young writer; I'm already looking forward to her next book."—Rocky Mountain News

"The immediate aftermath of the Spanish Civil War provides the bleak setting for Pawel's stirring first novel. . . . Unsparing in her depiction of the casual brutalities spawned by war, but also offers evidence of the power of little civilities and kindnesses in a novel that easily transcends the formulaic crime story."—Publishers Weekly (starred)

"Pawel anchors a tense and exciting story with a terrific and complex plot."—Detroit Free Press

Spain, 1940. A mountain village is Carlos Tejada's first independent command. But he soon discovers that this "promotion" is a mixed blessing. There is no one to meet the train when he and his wife arrive, the officers of the small Guardia Civil post are far from welcoming. Is it just that they are suspicious of an officer with a Republican sympathizer for a wife? Tejada discovers that the officer he is replacing was shot to death and that the village is a center of smuggling and guerrilla activity. And then worse befalls: a new outbreak of the Civil War, financed from abroad, may be about to take place with his post as its epicenter.

Tejada must ultimately find a way to reconcile his duty with his love for his wife.
Advertisement