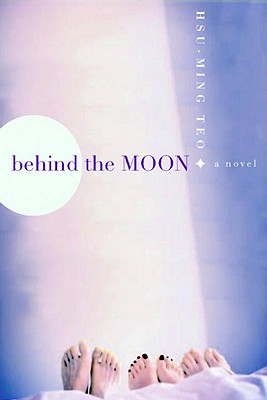 Behind the Moon (Paperback)
Soho Press, 9781569474402, 372pp.
Publication Date: January 1, 2007
* Individual store prices may vary.
or
Not Currently Available for Direct Purchase
Description
"Behind the Moon is a satisfying, original and thought-provoking pleasure."—Good Reading Magazine
 
"Neatly balanc[es] betrayal and real drama, with farce and macabre, biting humour. . . . Highly recommended."—Australian Bookseller & Publisher
 
Outsiders and misfits in their Australian school, three friends form a mutual bond: Justin Cheong, an only child and the idol of his Singaporean-Chinese parents; Tien Ho—daughter of a Vietnamese mother who stayed behind and an African American soldier she has never met—who lives with indifferent relatives; and Nigel "Gibbo" Gibson, an oddity: an Australian boy who, to his father's chagrin, dislikes sports.
 
When Tien Ho's mother arrives, the adjustment for mother and daughter is extreme. Gibbo is strongly attracted to beautiful, dainty Linh, to whom he is a kid, her daughter's pal. And Justin discovers that he likes Gibbo as something more than a friend.
 
The three draw apart as they grow up, only to be reunited once more on Saturday, September 6, 1997, for the dinner Mrs. Cheong hosts for them and their parents, to watch the funeral of Princess Diana on television. This Dead Diana Dinner turns out to be a more explosive event than any of them would have dreamed possible.
 
About the Author
Hsu-Ming Teo was born in Malaysia in 1970 and immigrated with her family to Australia in 1977. She is the author of Love and Vertigo, which won The Australian/Vogel Literary Award and has been translated into German, Italian, Thai and Chinese. She lives in Sydney and is a lecturer in modern history at Macquarie University.
Advertisement