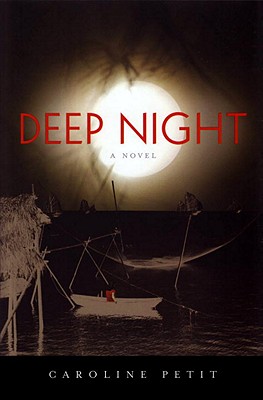 Deep Night (Hardcover)
Soho Press, 9781569475300, 288pp.
Publication Date: December 1, 2008
* Individual store prices may vary.
or
Not Currently Available for Direct Purchase
Description
Praise for The Fat Man's Daughter:

"When they work—when the balance between art and research is close to perfection—crime novels that illuminate an historical period are things of beauty. Caroline Petit's first novel falls into that illustrious company. She catches the sights, smells, sounds and tastes of Hong Kong, China and Manchuria in 1937 as they filter through the senses of a fascinating young woman. . . . Under the amazingly sure hand of Petit, an Australian writer of rare abilities, every aspect of this terrific story comes to life."—Chicago Tribune

"Remarkable. . . . Irresistible."—Advocate (Tennessee)

"An excellent suspense story, a bona fide tour of China as it was then, with menacing characters and swift, sure punishment."—Orange County Register

"Vivid . . . the journey into womanhood as exotic action-adventure."—Publishers Weekly

"The extraordinary journey of Leah Kolbe, a compelling character."—Jacqueline Winspear

Leah Kolbe, the daughter of a recently deceased British antiquities dealer, escapes to Macao as the Japanese occupy Hong Kong, where her fiancé is interned and where she has long lived. As a spy for the British, she takes a Japanese lover. When she returns with provisions on the first boat to reach liberated Hong Kong, she finds the English survivors totally altered. Although her fiancé cannot bear to remain in Hong Kong, Leah chooses to stay on and rebuild.

Caroline Petit was born and raised in the United States but now lives in Victoria, Australia. Her debut, featuring Leah Kolbe, was The Fat Man's Daughter.
Advertisement