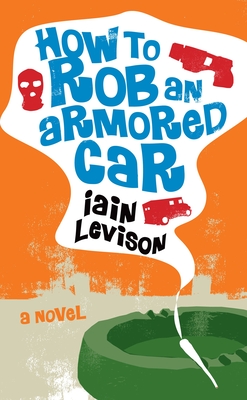 How to Rob an Armored Car (Paperback)
Soho Press, 9781569475997, 304pp.
Publication Date: October 1, 2009
* Individual store prices may vary.
or
Not Currently Available for Direct Purchase
Description
In a dying Pennsylvania coal town, three friends are looking for a way out. Mitch is a rebellious malcontent whose bad attitude gets him fired from a chain big box store. Doug can identify any pill by sight and any '80s rock song by the first three notes but doesn't understand credit scores. Kevin got married and had a kid too soon and is now on parole after serving jail time for growing marijuana. The three of them dabble in petty crime and believe they have a talent for it. They start by stealing a high-definition TV, then set their sights on bigger scores. Soon things begin to get out of hand.
About the Author
Iain Levison is the author of "A Working Stiff s Manifesto," an account of his post-collegiate work experience, consisting of forty-two jobs in ten years, and of two previous novels, "Since the Layoffs" and "Dog Eats Dog." He lives in Raleigh, North Carolina."
Praise For How to Rob an Armored Car…
"Levison is a sly storyteller . . . by turns funny, sad, and insightful."—Booklist

"Plenty of humor in [Levison's] gruff caper, but he punctuates the laughs with just the right hint of sadness. . . . A lean crime story and a stark alternative to glossier capers."—Kirkus Reviews

Praise for Iain Levison:

"Levison is the real deal . . . bracing, hilarious, and dead on."—The New York Times Book Review

"There is a naked, pitiless power in his work."—USA Today

"Mr. Levison writes tight, punchy prose, with deadpan humor and a mixture of savvy about and sympathy for his fellow working stiffs."—The Wall Street Journal

"Exciting, funny, poignant and sociologically important."—Chicago Tribune

"An amusingly bleak little (im)moral fable. . . . A gleeful satire."—Detroit Free Press

"Loaded with hilarious deadpan humor."—Dallas Morning News
Advertisement