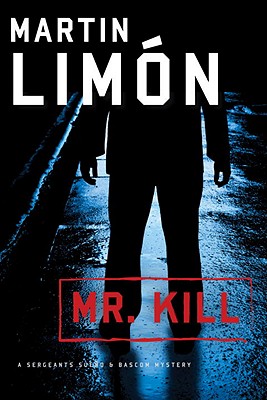 Mr. Kill (Hardcover)
Soho Crime, 9781569479346, 375pp.
Publication Date: December 6, 2011
* Individual store prices may vary.
or
Not Currently Available for Direct Purchase
Description
On a crowded train from Pusan to Seoul, the brutal rape of a young mother sparks rage on the powder-keg peninsula of Korea, pittingKoreans against Americansand the 8th Army brass against the truth. Eyewitness accounts indicate the culprit was most likely a U.S. serviceman, but by the time Sergeants George Sueno and Ernie Bascom, U.S. Army investigators, are called in, the rapist has disappeared and anti-American fervor in this proud Asian country is threatening to explode.
George and Ernie search in vain for the culprit, all the while becoming entangled in the web of military apologists who deny that any Americans were involved, and the designs of a beautiful blonde musician who fronts an all-female country western band--a woman who is out to entertain the troops in more ways than one.
Delay causes more tragedy--and this time murder--and sets off a frantic search for a killer that stretches from the sizzling hot Demilitarized Zone to the cold waters of the Yellow Sea and introduces George Sueno and Ernie Bascom to a ruthless Korean homicide investigator known to anyone foolish enough to cross him as Mr. Kill.
About the Author
Martin Limonretired from military service after twenty years in the US Army, including ten years in Korea. He is the author of numerous books in the Sueno and Bascom series, including the"New York Times"Notable"Jade Lady Burning," "Slicky Boys," "The Iron Sickle," "Nightmare Range," and"The Ville Rat." He lives near Seattle."
Praise For Mr. Kill…
"A moral switch-back ride from the Korean DMZ to the Yellow Sea. Limón's intrepid team of Mr. Kill, the local sleuth, together with Sueño and Bascom, those rough housing army investigators, take us on a wild trip to find the white man who raped the girl on the Blue Train, while the whole country burns with indignation. Limón is an expert guide to Korea and the U.S. army whose passionate commitment to his subject is expressed in direct, searing prose. A not-to-be-missed addition to the growing library of novels about Southeast Asia by people who know what they are talking about."
—John Burdett, New York Times bestselling author of Bangkok 8

"This series is a must not only for procedural fans but also for anyone who enjoys crime fiction set in distinctive international locales."
—Booklist, STARRED REVIEW

"Excellent.... A vivid view of Asia, from the Demilitarized Zone to the Yellow Sea, and an insightful look at the era lift this fine entry."
—Publishers Weekly, STARRED REVIEW

"The suspense mounts, augmented by Bascom's bad temper and very tough partner, in a fascinating place, when tensions among American military personnel and Korean civilians were high. Mix in the psycho profile of the villain, and "Mr. Kill" speeds along like a bullet train." Grade: A-
—Cleveland Plain Dealer

"Another solid police procedural, grounded in muscular prose and enhanced by unique local color."
—Kirkus

"The interplay among the three detectives provides an intriguing view of two cultures…. The story, while an engaging mystery, is particularly notable for providing an evocative map of South Korea and offers insights into two complex cultures: Korean society and military life."
—ReviewingTheEvidence.com

"The details of the setting are terrific. Readers will certainly feel that they are in Korea with the characters as they read along. People who like to armchair travel will enjoy this series."
—Bestsellerworld.com, Mysteries Galore

Advertisement