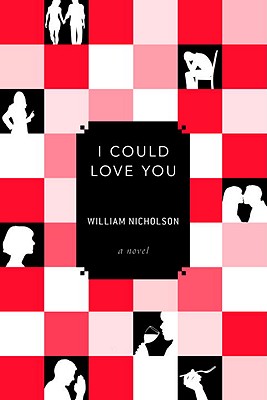 I Could Love You (Hardcover)
Soho Press, 9781569479544, 361pp.
Publication Date: July 5, 2011
* Individual store prices may vary.
or
Not Currently Available for Direct Purchase
Description
When Belinda discovers her husband is having
an affair, her world is turned upside down;
she's furious, hurt, and bent on evening the
score. But Belinda isn't the only one in her
affluent suburban neighborhood suffering
the indignities and disappointments of middle
life. Instead of resting comfortably in the
glow of earlier good decisions, she and her
neighbors have just as much angst as they did
in their twenties, even if the drama is buried
under accreting layers of everyday life.

One of Belinda's friends fears her own
husband is having an affair. But when she finds
out there's no other woman—that he's found
God instead—this, to her, is the biggest betrayal.
A renowned artist, near death, is convinced
that his entire life has been a waste. And a
schoolteacher, upon achieving his dream of
selling a screenplay to Hollywood, finds himself
buffeted by the maddening whims of the
studio execs (who are no longer looking for a
serious drama, but a low-brow comedy about
a talking dog).

And as the grownups in this searching,
beautifully told story try to claw back the
happiness that has slipped away, two college
kids who believed they'd never find love discover
a glimmer of hope.
About the Author
Two of William Nicholson's screenplays--"Shadowlands" and "Gladiator--"have garnered Academy Award nominations. He is the author of five previous novels, the most recent of which, "The Secret Intensity of Everyday Life," is also published by Soho Press. Nicholson lives in Sussex with his wife and three children.
Praise For I Could Love You…
"A bittersweet update of Love Actually… Nicholson adds flashes of intensity and wisdom to the cozy mix."—Kirkus Reviews

"Screenwriter (Gladiator) and novelist Nicholson follows up The Secret Intensity of Everyday Life with this sharp ensemble tale of suburban English drama, missed connections, intersecting fates, and good old-fashioned miscommunication… It's a busy story with buckets of desire, unrequited love, disillusionment, growing pains, and strained friendships—and Nicholson juggles all of it with ease, cracking wise and counterbalancing the raw emotion with smart, crisp insight and lacerating wit, giving this the feel of a Nick Hornby novel with a little more teeth."—Publishers Weekly
Advertisement