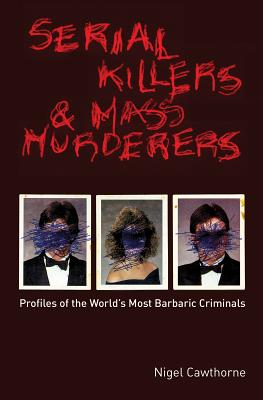 Serial Killers and Mass Murderers
Profiles of the World's Most Barbaric Criminals
Paperback

* Individual store prices may vary.
Description
SHOCKING TRUE STORIES OF THE WORLD'S MOST BARBARIC CRIMINALS
Revealing portraits of the most notorious killers of our time: -Jeffrey Dahmer
-The Zodiac Killer
-Dr. Harold Shipman
-Son of Sam
-The Columbine Killers
-Charles Manson
-The Night Stalker
-The Yorkshire Ripper
-Ted Bundy
-Charles Starkweather
-The Boston Strangler Serial Killers & Mass Murderers takes you into the minds of the criminals who committed the world's most notorious and horrifying crimes. Each of the sadistic murderers profiled here was once known simply as someone's neighbor, co-worker or child. What turned them into killers? In one chilling chapter after another, this book profiles a terrifying succession of homicidal maniacs and asks the question, "What makes them tick?" "The refrigerator contained meat, including a human heart, in plastic bags. There were three human heads in the freezer. Two more skulls were found in a pot on the stove. Another pot contained male genital organs and severed heads, and there were the remains of three male torsos in the trash."

Ulysses Press, 9781569755785, 327pp.
Publication Date: February 1, 2007
About the Author
Nigel Cawthorne has 28 years of experience as a writer and editor. He has written, contributed to and edited more than sixty books on subjects as diverse as skiing, computing, finance, fashion, sex, war, politics, art, music, engineering, science, history, crime and American football. His work has also appeared in over a hundred and fifty newspapers, magazines and partworks on both sides of the Atlantic. He lives in London.