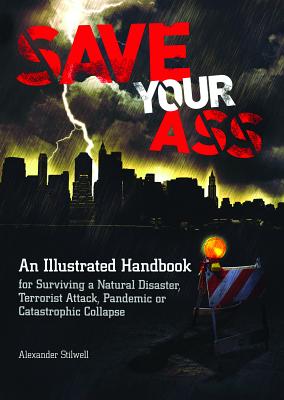 Save Your Ass: An Illustrated Handbook for Surviving a Natural Disaster, Terrorist Attack, Pandemic or Catastrophic Collapse (Paperback)
An Illustrated Handbook for Surviving a Natural Disaster, Terrorist Attack, Pandemic or Catastrophic Collapse
Ulysses Press, 9781569757758, 320pp.
Publication Date: May 1, 2010
* Individual store prices may vary.
or
Not Currently Available for Direct Purchase
Description
WHEN DISASTER STRIKES
WILL YOU BE READY?
The power's out, water's off, phone's dead, roads are blocked, police are nowhere to be found and the hospitals are overwhelmed--now what do you do?
This illustrated handbook for real world survival leads you step by step through all aspects of disaster response, including:
Planning and preparation
Creating emergency survival kits
First aid techniques and supplies
Crisis decision making and panic control
immediate actions to escape danger
Hurricanes Tsunamis Pandemics Earthquakes Blizzards Terror Attacks Wildfires Plane Crashes Riots
"Save Your Ass" prepares you for any emergency, disaster or lifethreatening situation.

About the Author
Alexander Stillwell has written and edited numerous books on sports and outdoor pursuits over the past fifteen years. He previously spent five years in the Territorial Army, where he gained invaluable training in survival skills, first-aid procedures, and escape and evasion techniques.
Advertisement