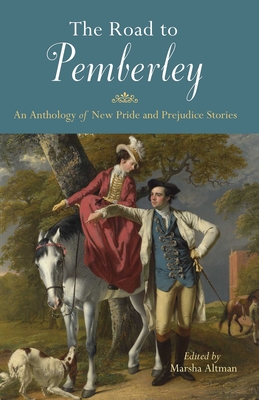 The Road to Pemberley (Paperback)
An Anthology of New Pride and Prejudice Stories
Ulysses Press, 9781569759349, 400pp.
Publication Date: July 27, 2011
* Individual store prices may vary.
Description
A Romantic, Engaging and Witty Collection of New Short Stories that Feature Jane Austen Most Beloved Characters

Including over a dozen stories from both emerging and established Regency romance authors, this new anthology celebrates Jane Austen with a series of brilliant adaptations. Austen's masterpiece has spawned an entire genre of literature, and The Road to Pemberley brings together the best of the best from published and new writers alike to create a cornucopia of intrigues starring familiar characters from Pride and Prejudice. England during the Regency Era, with its country estates, horse-drawn carriages, and formal balls, continues to captivate modern readers and The Road to Pemberley brings this fabled world to life in all its glory. Each author shows us another side of the Pride and Prejudice story as it would have continued, from Darcy and Elizabeth's first year at Pemberley to the personal tales of characters like George Wickham, Colonel Fitzwilliam, and Darcy's personal valet. Join a cast of familiar and unfamiliar faces navigating a host of new social quandaries, old personal dilemmas, and exciting adventures.
About the Author
Marsha Altman is an author and historian who is an expert on Jane Austen sequels, having read nearly all of them. She lives in New York.
or
Not Currently Available for Direct Purchase