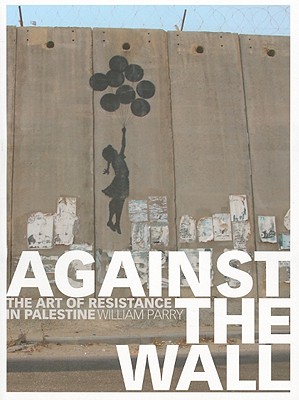 Against the Wall (Paperback)
The Art of Resistance in Palestine
Chicago Review Press, 9781569767047, 192pp.
Publication Date: April 1, 2011
* Individual store prices may vary.
Description
This stunning book of photographs captures the graffiti and art that have transformed Israel's wall into a living canvas of resistance and solidarity.
Featuring the work of artists Banksy, Ron English, Blu, and others, as well as Palestinian artists and activists, these photographs express outrage, compassion, and touching humor. They illustrate the wall's toll on lives and livelihoods, showing the hardship it has brought to tens of thousands of people, preventing their access to work, education, and vital medical care.
Mixed with the images are portraits and vignettes, offering a heartfelt and inspiring account of a people determined to uphold their dignity in the face of profound injustice.
About the Author
William Parry is a London-based freelance journalist and photographer who has published in the Guardian, the Independent, and elsewhere. He has worked and traveled extensively in the Middle East.
Praise For Against the Wall: The Art of Resistance in Palestine…
"The wall stands as a dreadful symbol of oppression. The spirit of resistance may be strong but Palestinians need international support. I hope this book makes that more likely." —Ken Loach, filmmaker
"This book will help eventually pull down the wall." —Damon Albarn, musician
"A singular achievement—both a stunning photographic essay of how Israel's concrete wall has cut into Palestinian land and strangled whole communities and a powerful visual record of how local and international graffiti artists have battered it with their only weapons, paint and spray cans." —Joe Sacco, author of Palestine and Footnotes in Gaza
"A remarkable book documenting a vast and ultimately self-defeating act of injustice. It records a growing series of creative and flexible responses to that injustice. . . . It is an angry, funny, determined reminder that nothing lasts forever." —A.L. Kennedy, writer and comedian
"[The wall] is the largest protest banner the world has ever known. . . . By engaging with it practically and imaginatively William Parry has produced an outstanding example of cultural resistance." —Ahdaf Soueif, author of The Map of Love
"A marvellous exposition of Palestinian wall art, evocative and compelling." —Ghada Karmi, author of Married to Another Man: Israel's Dilemma in Palestine