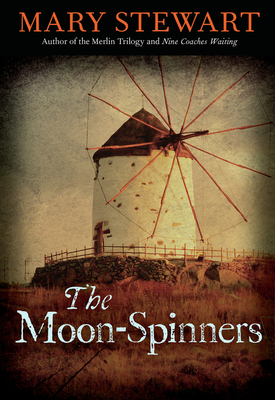 The Moon-Spinners (Rediscovered Classics)
Paperback

* Individual store prices may vary.
Description
Impetuous and attractive, Nicola Ferris has just arrived in Crete for a holiday when she sees an egret fly out of a lemon grove. On impulse, she follows the bird's path into the White Mountains. There she discovers a young Englishman who, hiding out in the hills and less than pleased to have been discovered, sends Nicola packing with the order to keep out of his affairs. This, of course, Nicola is unable to do, and before long events lead to a stunning climax among the fishing boats of Agios Georgios Bay.
In this bestselling novel, first published in 1963 and made into a successful movie starring Hayley Mills the following year, Mary Stewart, in her magical way, evokes Crete as she has Delphi, Provence, Northumberland, and the Hebrides in her other books. With her keen delineation of character, she once again casts a spell of suspense and romance.
Praise For The Moon-Spinners (Rediscovered Classics)…
"Mary Stewart has moved forward quietly to take the chair of romantic mystery so long held by Daphne du Maurier. . . . Her reputation has grown . . . on the regular appearance of one good book after another, each with a characteristic mixture of eerie memories of past tragedy, star-crossed love, danger and the vivid evocation of exotic landscape." —Houston Post

"Don't wait for a rainy day to curl up with Mary Stewart." —Sandra Brown

"A master craftsman." —Richmond News Leader

"Don't miss her ever." —Boston Globe
Chicago Review Press, 9781569767122, 320pp.
Publication Date: April 1, 2011
About the Author
Mary Stewart has published 20 novels, including the Merlin trilogy (The Crystal Cave, The Hollow Hills, and The Last Enchantment), Nine Coaches Waiting, The Ivy Tree, Thornyhold, My Brother Michael, and Rose Cottage.