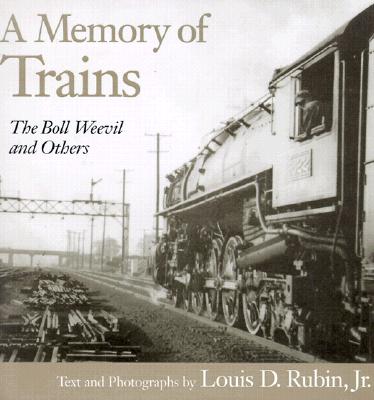 A Memory of Trains: The Boll Weevil & Others (Hardcover)
The Boll Weevil & Others
University of South Carolina Press, 9781570033827, 182pp.
Publication Date: November 1, 2000
* Individual store prices may vary.
or
Not Currently Available for Direct Purchase
Description
This is the way that Louis D. Rubin, Jr., remembers steam railroading during the days when trains were still the dominant mode of American intercity travel. In the years after the Second World War, as a young newspaperman, he spent much of his time riding and photographing trains. It was a time when coal-powered Iron Horses were giving way to diesel-electric locomotives.
Railfans and general readers alike will enjoy this memoir featuring more than one hundred of Rubin's photographs. This account tells of the role that railroads and railroading played in his life as a child and youth and as an adult in search of a vocation.
Rubin began his lifelong engagement with trains in the Carolinas and Virginia, then journeyed westward to the Appalachians, northward to Maryland, New Jersey, and the Northeast, and then into the Deep South, the Midwest, and the Far West. The text and photographs of A Memory of Trains recount that journey.
There was one train that Rubin had yet to travel aboard or photograph: the Boll Weevil, which made the Hamlet-to-Charleston run during his childhood. His account of the day he finally arrived at the station in Hamlet to ride it and his exploration of what the little train meant for him constitute a poignant episode in this memoir of railroads and railroading.

Advertisement