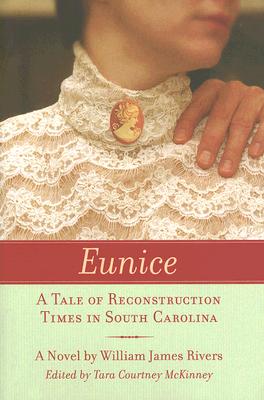 Eunice: A Tale of Reconstruction Times in South Carolina (Hardcover)
A Tale of Reconstruction Times in South Carolina
University of South Carolina Press, 9781570036408, 253pp.
Publication Date: June 1, 2006
* Individual store prices may vary.
or
Not Currently Available for Direct Purchase
Description
Noted nineteenth-century South Carolina historian William James Rivers penned this lost tale of the Reconstruction era years before the Lost Cause romance became a genre all its own. Published here for the first time, Eunice combines the historical treasure trove of the author's eyewitness accounts of the Civil War and Reconstruction with his literary plot about a Southern woman choosing love over conventional expectations. Eunice opens with an account of the burning of Columbia on February 17, 1865, drawn from River's own firsthand experience of the event. The novel centers on Eunice DeLesline, a Southern belle impoverished by the war and faced with divergent visions of Southern masculinity. Competing for her hand are Willie Barton, a son of the Old South, and Colonel Loyle, a self-made Confederate captain. A carpetbagger's plot to kidnap Eunice drives the action and presents Rivers with ample opportunity to voice his opinions on race, gender, and power in this transitional period in American history. Eunice's dilemma of which suitor to wed serves as metaphor for debate over what kind of Southerner might best lead the region to renewed greatness. Eunice sides with her heart, and her decision invites a new era of prosperity. In using historical episodes as a framework for his story, Rivers adopts the technique of another South Carolina novelist and historian, William Gilmore Simms. Like his fellow Reconstruction novelists John W. De Forest, Albion Tourgee, and Charles E. Craddock (Mary Murphree), Rivers uses fiction as a means to explore how the nation would or would not reunite following the war. Tara Courtney McKinney's introduction sets the story in its proper cultural context andprovides valuable biographical information on an important, though overlooked, Southern writer.

Advertisement