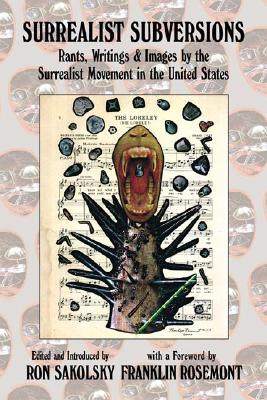 Surrealist Subversions (Paperback)
Rants, Writings & Images by the Surrealist Movement in the United States
Autonomedia, 9781570271229, 742pp.
Publication Date: January 31, 2003
* Individual store prices may vary.
Description
From its auspicious beginnings in the summer of 1966 to the present, the Chicago Surrealist Group - and the Surrealist Movement in the United States, which grew out of it - have continued to foment an exhilarating whirlwind of revolt while playfully igniting the sparks of poetry, freedom and love in the crucible of unfetted imagination. In doing so, it has brightly illuminated the pathways of absolute divergence that define the intrinsically anarchist trajectory of the surrealist adventure. journal Arsenal/Surrealist Subversion to the very latest millennial communique from the front lines of the ongoing battle against miserablism, this volume contains over 200 texts (more than two dozen appearing here for the first time) by more than 50 participants in the Surrealist Movement, making this a comprehensive, diverse and highly illustrated compilation of American surrealist writings.
or
Not Currently Available for Direct Purchase