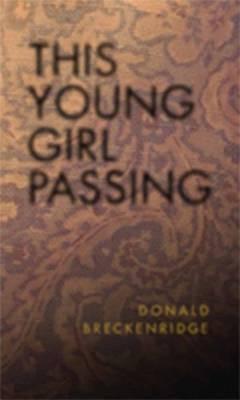 This Young Girl Passing (Unbearable Books) (Paperback)
Autonomedia, 9781570272349, 96pp.
Publication Date: October 15, 2011
* Individual store prices may vary.
Description
Fiction. THIS YOUNG GIRL PASSING explores the dynamics of an illicit relationship between a troubled schoolgirl and her young French teacher in upstate New York in the 1970s. Capturing the feel of post-Vietnam life in America, this novel is a non-linear love story that spans three decades. In alternating chapters, the novel jumps twenty years forward, tracing the renewed affair between the teacher and student (by then married with a teenage daughter of her own) which continues until the teacher's wife discovers the affair. "In this tight and uncompromising short novel, Breckenridge offers a series of scenes, a sequence of one-on-one interactions between a handful of characters that weaves in and out of time. Splicing together dialogue and description, tweaking the clear boundaries that we usually cling to in fiction, THIS YOUNG GIRL PASSING makes the events of relatively ordinary lives slow down and resonate" Brian Evenson.
or
Not Currently Available for Direct Purchase