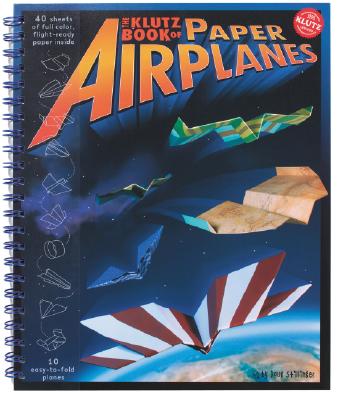 Klutz Book of Paper Airplanes (Spiral)
Klutz, 9781570548307, 56pp.
Publication Date: March 1, 2004
* Individual store prices may vary.
Description
Making Paper Airplanes doesn't feel like science. And it's not quite art. Near as we can tell, it's magic. Paper Airplanes fly because of good, old reliable physics. We present here a complete guide to folding aerobatic amazements. The ten airplanes in this book are the best we've ever seen: easy to make and flight-ready under all conditions.