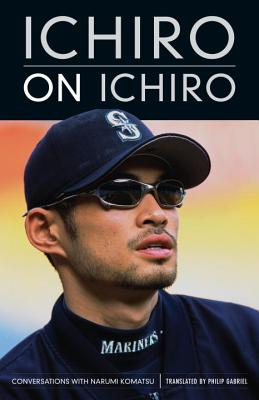 Ichiro on Ichiro (Hardcover)
Sasquatch Books, 9781570614316, 256pp.
Publication Date: August 10, 2004
* Individual store prices may vary.
or
Not Currently Available for Direct Purchase
Description
Ichiro Suzuki, one of the New York Yankees' newest outfielders and hottest batters, talks about all things baseball in this candid book that reveals the inner mind of one of baseball's finest practitioners. Since Ichiro Suzuki joined the Seattle Mariners in 2001, he awed America, earned the respect of his teammates, and won the heart of baseball fans everywhere. But being notoriously private and media-elusive, fans know very little about him. Ichiro proves to be a thoughtful and gifted student of the game. He articulates how, as one of the smaller players in the MLB, it takes something more than power and strength to become a fully realized player and effective team member. Being a baseball superstar on two continents, he reflects on the insane media coverage he endures, as well as his own awe for the game's great players. In this frank conversation, the leading Major League batter breaks down the art and science of the swing.
About the Author
Ichiro Suzuki, the right fielder for the Seattle Mariners, won major league baseball's MVP award in 2001. Narumi Komatsu is a journalist based in Tokyo. Philip Gabriel lives in Seattle.
Advertisement