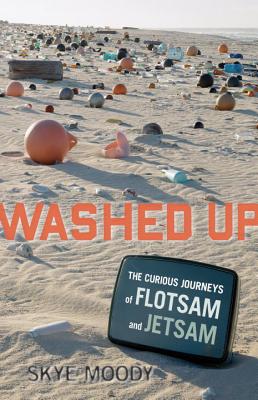 Washed Up: The Curious Journeys of Flotsam and Jetsam (Paperback)
The Curious Journeys of Flotsam and Jetsam
Sasquatch Books, 9781570614637, 231pp.
Publication Date: September 1, 2006
* Individual store prices may vary.
or
Not Currently Available for Direct Purchase
Description
The ocean gives up many prizes, just setting them on our beaches for us to find. From rubber ducks that started out somewhere in Indonesia to land Venice Beach, to an intact refrigerator makes it way to the Jersey Shore. Chunks of beeswax found on the Oregon coast are the packing remnants of 18th century Spanish gold. Author Skye Moody walks the coast, dons her wet suit, and heads out to sea to understand the excellent debris that accrues along the tideline. There she finds advanced military technology applied to locating buried Rolexes, hardcore competitive beachcombing conventions, and isolated beach communities whose residents are like flotsam congregated at the slightest obstacle on the coastline. This book confirms that the world is a mysterious place and that treasure is out there to be found.
About the Author
Writer, photographer, and former East Africa bush guide, Skye Moody is also the author of Hillbilly Women and Fruits of Our Labor: Soviet and American Workers Talk About Making a Living. She lives in Seattle.
Praise For Washed Up: The Curious Journeys of Flotsam and Jetsam…
Washed Up knocked me out. Informative, funny, intimate and beautifully written. I'll never walk a beach again without thinking about hermaphroditic barnicles, the truth behind the mystery of purple sea glass, and the fact that ambergris is incredibly exp
Advertisement