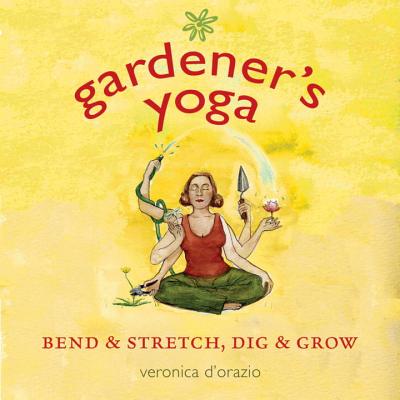 Gardener's Yoga: Bend & Stretch, Dig & Grow (Paperback)
Bend & Stretch, Dig & Grow
Sasquatch Books, 9781570614668, 63pp.
Publication Date: November 29, 2005
* Individual store prices may vary.
or
Not Currently Available for Direct Purchase
Description
Gardening is considered a contemplative, gentle pastime, but it makes many demands on the human body. The 21 yoga positions in this colorful guide are intended to energize gardeners so they can enjoy planting, mulching, digging, and harvesting without the aching back and sore knees. The first section, "Breaking Ground," emphasizes warming up the spine and gently engaging the hips, back, and neck. Section two, "Planting Seeds," focuses on standing and balancing poses. The last section, "Harvest," covers relaxation, elongating tired muscles, and refocusing the spirit. Yoga balances the central nervous system, tones and cleanses the internal organs, strengthens the circulatory system, and promotes an overall sense of well-being and contentment. This guide draws on that ancient discipline to transform taxing activities — from crawling between rows to weed and squatting for hours to plant seedlings to digging out new beds and watering — into rituals of rejuvenation for mind, body, and spirit.
About the Author
Veronica D'Orazio is a yoga teacher and floral designer. The author of Fleurish, she lives in Seattle.
Advertisement