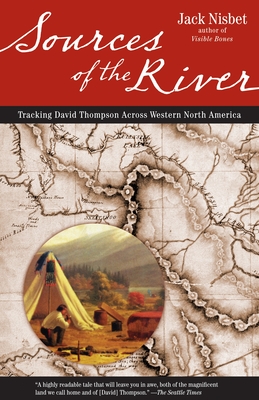 Sources of the River: Tracking David Thompson Across Western North America (Paperback)
Tracking David Thompson Across Western North America
Sasquatch Books, 9781570615221, 292pp.
Publication Date: April 10, 2007
Description
In this true story of adventure, author Jack Nisbet re-creates the life and times of David Thompson--fur trader, explorer, surveyor, and mapmaker. From 1784 to 1812, Thompson explored western North America, and his field journals provide the earliest written accounts of the natural history and indigenous cultures of the what is now British Columbia, Alberta, Montana, Idaho, Washington, and Oregon. Thompson was the first person to chart the entire route of the Columbia river, and his wilderness expeditions have become the stuff of legend. Jack Nisbet tracks the explorer across the content, interweaving his own observations with Thompson's historical writings. The result is a fascinating story of two men discovering the Northwest territory almost two hundred years apart.
About the Author
Field biologist and natural history teacher Jack Nisbet lives in Spokane, WA.
Praise For Sources of the River: Tracking David Thompson Across Western North America…
"Jack Nisbet tells Thompson's story superbly . . . Sources of the River goes immediately onto my short shelf of best books about the Pacific Northwest." –Murray Morgan
Advertisement