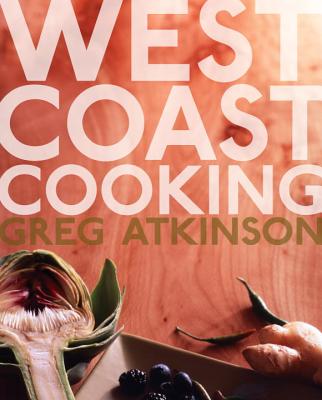 West Coast Cooking (Paperback)
Sasquatch Books, 9781570615740, 421pp.
Publication Date: September 30, 2008
* Individual store prices may vary.
or
Not Currently Available for Direct Purchase
Description
Greg Atkinson has been lauded and profiled nationally for his accomplishments as a chef. But he says that he really cooks to support his writing habit. Both of those attributes come together in this comprehensive cookbook that expresses the culinary styles and ingredients and trends of the whole West Coast. Alaska has amazing seafood wild salmon, halibut, and black cod. The Northwest native grilling technique of grilling with flavorful wood planks hails from this region. Vancouver, BC, with its international crossroads status, brings amazing East Indian dishes that have been tempered with local ingredients. The Asian cuisine noodles, roasted duck, and soy sauce and ginger presents yet another tasty direction to pursue. And on down the coast: the Bay Area offers up a whole array of fresh tastes from the epicenter of sustainable local producers. California also brings forth the Latino influence, one of America's true indigenous cuisines.
About the Author
Greg Atkinson is the author of In Season: Culinary Adventures of a San Juan Island Chef and The Northwest Essentials Cookbook. He lives on Bainbridge Island, WA.
Praise For West Coast Cooking…
"In his fun and user-friendly new cookbook…Greg Atkinson starts out by asking if there even is such a thing as West Coast Cooking. And then, in 421 pages of recipes, he nails it.…'West Coast Cooking,' as a concept, may never displace California cuisine a
Advertisement