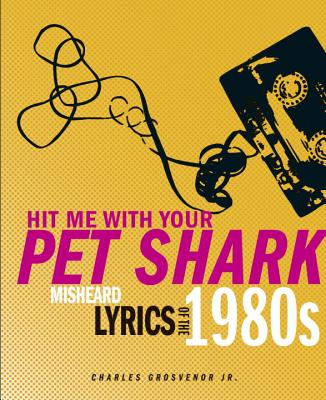 Hit Me With Your Pet Shark: Misheard Lyrics of the 1980s (Paperback)
Misheard Lyrics of the 1980s
Sasquatch Books, 9781570615764, 192pp.
Publication Date: October 7, 2008
* Individual store prices may vary.
or
Not Currently Available for Direct Purchase
Description
In this gifty and hilarious book, the author of Hold Me Closer, Tony Danza and founder of the AmIRight.com and inthe80s.com web sites lists hundreds of the most offbeat misheard lyrics to songs form the 1980s. Included are songs from more than 200 artists and bands, including such classic stars as Madonna and Prince, to one-hit wonders like a-Ha and Toni Basil. In addition, there will be sidebars with such features as '80s trivia, song parodies, nuclear weapons and pop music, commercial soundtracks, fun facts, and other material culled from the author's websites. With a fun, stylized design and package, this will be a great gift for any fan of the '80s.
About the Author
Charles Grosvenor Jr. is a web developer and the founder of AmIRight.com, a compilation of more than 100,000 examples of misheard song lyrics which has been featured in numerous web sites, magazines, and newspapers, including CoolSiteoftheDay.com, MetaFi
Advertisement