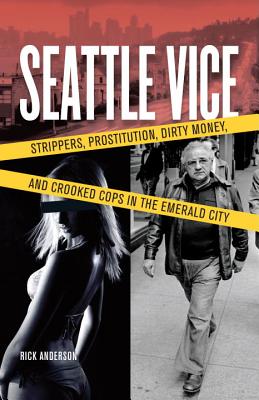 Seattle Vice: Strippers, Prostitution, Dirty Money, and Narcotics in the Emerald City (Paperback)
Strippers, Prostitution, Dirty Money, and Narcotics in the Emerald City
Sasquatch Books, 9781570616617, 242pp.
Publication Date: September 28, 2010
* Individual store prices may vary.
or
Not Currently Available for Direct Purchase
Description
For more than half a century, Frank Colacurcio and his crime family have been a force in the bars and backrooms of Seattle power and politics, an American crime boss reign to match those of the often-glamorized Mafia dons of New York and Chicago. Seattle Vice tells the story of the Pacific Northwest's most successful strip club owner, Frank Colacurcio, whose excessive appreciation for girls has made him both a millionaire and a convict. He notched his first major felony in his 20s, and now, at the age of 92, faces his sixth. This book is a historic snapshot of Seattle as a place of corruption and vice. And in that snapshot, Frank Colacurcio is the guy in the middle, smiling into the camera.
About the Author
Rick Anderson is a writer for Seattle Weekly, formerly a news columnist at the Seattle Times and the Seattle Post-Intelligencer. His work has appeared in Mother Jones, Sports Illustrated, and The Village Voice. Anderson lives in Seattle.
Advertisement