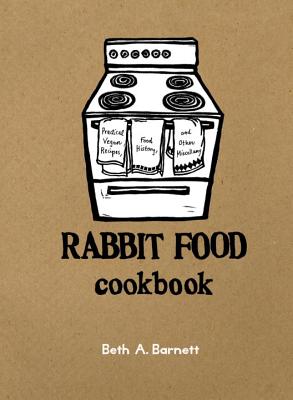 Rabbit Food Cookbook: Practical Vegan Recipes, Food History, and Other Miscellany (Spiral)
Practical Vegan Recipes, Food History, and Other Miscellany
Sasquatch Books, 9781570618116, 223pp.
Publication Date: September 20, 2011
* Individual store prices may vary.
or
Not Currently Available for Direct Purchase
Description
A vegan and vegetarian cookbook with 90 delicious recipes, Rabbit Food is a charming and accessible guide to eating well for a more thoughtful, sustainable life. With handwritten text and 250 crafty block print illustrations, this book has fun appeal for readers who want to life a more healthful and sustainable lifestyle. Author Beth Barnett includes tips on everything from how to plant your first garden to how to sew your own reusable grocery bag. Here is ample information delivered in a playful package to help you eat better, benefitting both your body and the world.
About the Author
Beth Barnett designs, illustrates, and publishes books at her little publishing company, Beth Bee Books. Beth Bee Books was started in about 2002 and is currently located in Corvallis, Oregon.
Advertisement