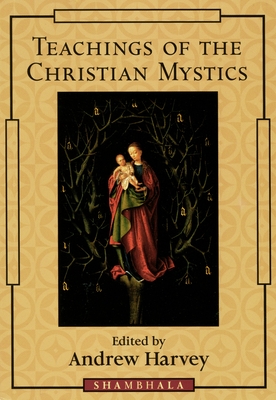 Teachings of the Christian Mystics (Paperback)
Shambhala, 9781570623431, 240pp.
Publication Date: December 16, 1997
Description
The Christian mystics are the treasure of Western civilization yet they remain little known among those of us who are potentially their spiritual heirs. Andrew Harvey's anthology confronts us with the mystics in their own words, to show us how well they serve, even now, as guides for the spiritual life and to challenge our preconceived ideas about the path of Christianity. He has chosen selections that represent all eras of the Christian tradition, as well as the amazing range of people who have embodied it, people like Francis of Assisi, Meister Eckhart, Julian of Norwich, Teresa of Avila, Thomas Merton, Bede Griffiths, and many others.
About the Author
Andrew Harvey is the author of "Son of Man: The Mystical Path to Christ " and more than thirty other books. He has also published several other collections of Rumi, including "The Way of Passion. "
Praise For Teachings of the Christian Mystics…
"The selections in this excellent anthology include writings from the New Testament, the Gospel of James, Francis of Assisi, Meister Eckhart, Julian of Norwich, Thomas Merton, Teilhard de Chardin, and many others. . . . Teachings of the Christian Mystics affirms the sacred feminine and proclaims gratitude, imagination, humility, compassion, and justice as core spiritual practices."—SFrederic A. Brussat, Values & Visions
Advertisement