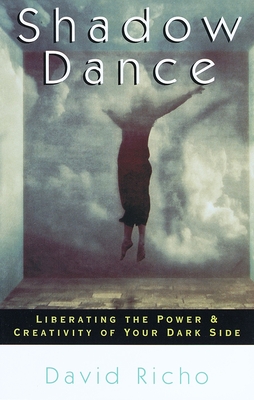 Shadow Dance
Liberating the Power & Creativity of Your Dark Side
Paperback

* Individual store prices may vary.
Description
Discover how to embrace the dark side of your personality—or the shadow self, as introduced by Carl Jung—to live a fuller, more authentic life

Our "shadow" is the collection of negative or undesirable traits we keep hidden—the things we don't like about ourselves or are afraid to admit: egotist, non-"PC" proclivities, forbidden sexual desires. But it also includes our positive, untapped potential—qualities we may admire in others but disavow in ourselves. Befriending the shadow makes fear an ally and enables us to live more authentically. It also automatically improves our interpersonal relationships, because we are freed from the need to project our own negativity onto others, and we become more acutely aware when theirs is projected onto us.

David Richo looks for where the shadow manifests in personal life, family interaction, religion, relationship, and the world around is. He shows how to use the gentle practice of mindfulness to work with our shadow side, and he provides numerous exercises for going deeper. He is remarkably skillful at making the shadow concept not only easy to understand, but supremely practical for enhancing the quality of our lives.
Praise For Shadow Dance: Liberating the Power & Creativity of Your Dark Side…
"Deep and spiritually challenging."—Spirituality & Health

"David Richo has written a big book, much more than a book on the shadow and its context. Shadow Dance is a poem, a paean to the psychological life, written with a great sense of culture and depth. My world has been enlarged by reading it."—Jeremiah Abrams, author of The Shadow in America and coeditor of Meeting the Shadow



"As useful a self-help book as one is likely to find."—Huston Smith
Shambhala, 9781570624445, 336pp.
Publication Date: May 11, 1999
About the Author
David Richo, PhD, is a therapist and author who leads popular workshops on personal and spiritual growth. He is known for drawing on Buddhist thought, poetry, and Jungian perspectives in his work. He is the author of How to Be an Adult in Relationships and The Five Things We Cannot Change. He lives in Santa Barbara and San Francisco, California.