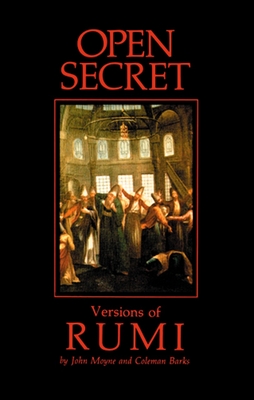 Open Secret (Paperback)
Versions of Rumi
Shambhala, 9781570625299, 96pp.
Publication Date: September 21, 1999
Description
These quatrains and odes reveal a most human and accessible side of the great poet and mystic. They are the personal records of one man's encounter with the Divine.
About the Author
Coleman Barks, Professor Emeritus at the University of Georgia, is Rumi's premier English translator. He lives in Athens, Georgia. John Moyne is a Persian scholar and Emeritus Professor and former head of Linguistics at the Graduate School of the City University of New York. Jalaluddin Rumi (1207-1273) was not only a poet, mystic, and the founder of a Sufi order, he was a man of profound insight into the nature of human existence and possibly the greatest mystical poet of any age.
Praise For Open Secret: Versions of Rumi…
"Felicitous new translations of Rumi, the witty and mystical Villon-like poet... These reflections on love, the dance of selves, happiness, acceptance of life's sorrows, and the transitory nature of joy are touchingly sensitive in their search for philosophical peace of mind."— Library Journal.
Advertisement