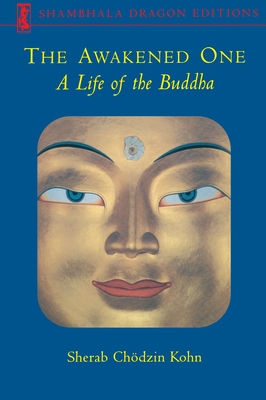 The Awakened One (Paperback)
Shambhala, 9781570625510, 174pp.
Publication Date: February 15, 2000
Description
The story of the founder of Buddhism is one of the world's great archetypal tales of spiritual awakening. He was born Siddhartha Gautama in the sixth century BCE, the son of a prince who ruled a small kingdom in what is now Nepal. Siddhartha led a sheltered existence until the age of twenty-nine, when he left his life of ease and set out to find a solution to the problem of suffering. For years he wandered as a homeless ascetic, practicing severe austerities that brought him to the brink of death but no nearer to his goal. He then abandoned asceticism for a "middle way." Sitting down under a tree, he vowed to remain there until he realized the truth. After a night of deep meditation, his Enlightenment came at dawn, and he was thereafter known as the Buddha, the "Awakened One.
About the Author
Sherab Chodzin Kohn is coeditor of the best-selling anthology "The Buddha and His Teachings." He has been teaching Buddhism and meditation for more than thirty years, and he has edited a number of the books of his teacher, the Tibetan meditation master Chogyam Trungpa. He has also published numerous translations, including an acclaimed version of Hermann Hesse's "Siddhartha." He lives in Boulder, Colorado.
Praise For The Awakened One…
"Kohn's masterful blend of the life and teachings of the Buddha renders this book a valuable guide for those who would follow the path of the Awakened One."— Publishers Weekly
Advertisement