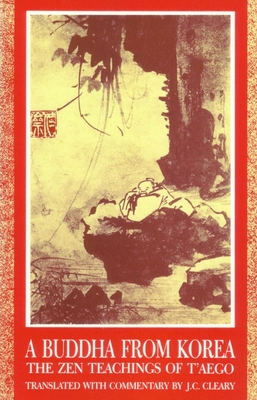 A Buddha from Korea: The Zen Teachings of T'Aego (Paperback)
The Zen Teachings of T'Aego
Shambhala Publications, 9781570626678, 196pp.
Publication Date: December 19, 1988
Description
A Buddha from Korea is intended to open a window on Zen Buddhism in old Korea. The book centers on a translation of teachings of the great fourteenth-century Korean Zen adept known as T'aego, who was the leading representative of Zen in his own time and place. This is an account of Zen Buddhism direct from an authentic source.
About the Author
J. C. Cleary holds a Ph.D. in East Asian Languages and Civilizations from Harvard University. He has translated several books of Zen literature, including Zen Dawn.
Advertisement