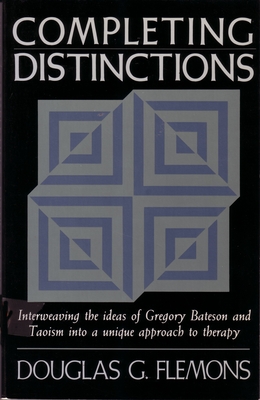 Completing Distinctions: Interweaving the Ideas of Gregory Bateson and Taoism Into a Unique Approachto Therapy (Paperback)
Interweaving the Ideas of Gregory Bateson and Taoism Into a Unique Approachto Therapy
Shambhala Publications, 9781570626692, 184pp.
Publication Date: December 19, 1991
Description
Completing Distinctions develops a new way of thinking about the connection between problems and solutions for family and systems therapists. The author suggests that addiction and other social and ecological dilemmas stem from the belief that distinctions such as hate and love, sickness and health, or problem and solution are irreconcilable oppositions. Flemons shows how much separations can be completed so that genuine healing can occur in individuals, families, organizations, and ecologies. Written in a playful style, the book includes short client-therapist dialogues that illustrate the author's approach.
About the Author
Douglas G. Flemons holds a doctorate in family therapy. He is currently Assistant Professor of Family Therapy at Nova University in Fort Lauderdale, Florida.
Advertisement