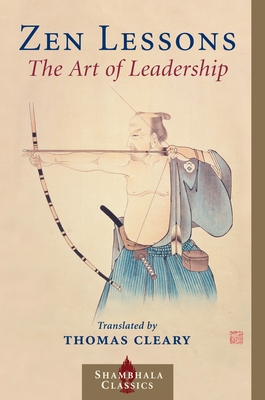 Zen Lessons: The Art of Leadership (Paperback)
The Art of Leadership
Shambhala, 9781570628832, 168pp.
Publication Date: April 20, 2004
Description
This guide to enlightened conduct for people in positions of authority is based on the teachings of several great Chinese Zen masters. Drawing on private records, letters, and long-lost documents of the Song dynasty (tenth to thirteenth centuries), Zen Lessons consists of short excerpts written in language that is accessible to the reader without any background in Eastern philosophy. This book serves as a guide to recognizing the qualities of a genuine Zen teacher; it also serves as a study of the character and conduct necessary for the mastery of any position of power and authority whether religious, social, political, or organizational.
About the Author
Thomas Cleary holds a Ph.D. in East Asian Languages and Civilizations from Harvard University. He is the translator of more than fifty volumes of Buddhist, Taoist, Confucian, and Islamic texts from Sanskrit, Chinese, Japanese, Pali, and Arabic.
Advertisement