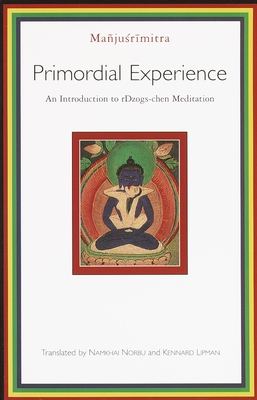 Primordial Experience: An Introduction to Rdzogs-Chen Meditation (Paperback)
An Introduction to Rdzogs-Chen Meditation
Shambhala, 9781570628986, 192pp.
Publication Date: December 11, 2001
Description
The Tibetan teaching of Dzog-chen (pronounced ZOAK-chen), also known as Ati yoga, is considered by its adherents to be the definitive and most secret teaching of the Buddha. Primordial Experience is a translation of a key text articulating the Dzog-chen teachings, -Gold Refined from Ore, - by Manjusrimitra, an Indian disciple of the first teacher of Ati yoga. According to the Dzog-chen teachings, purity of mind is always present and only needs to be recognized.
About the Author
Kennard Lipman, PhD, studied at the University of Chicago and at the University of California, Berkeley, completing his doctorate under Dr. H. V. Guenther. He received teachings from masters in all four schools of Tibetan Buddhism, his principal teacher being Namkhai Norbu Rinpoche. Chogyal Namkhai Norbu, born in Tibet in 1938, is one of the primary living masters of Dzogchen.
Advertisement