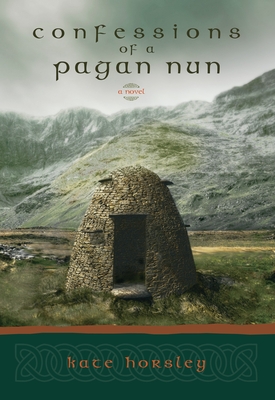 Confessions of a Pagan Nun (Paperback)
A Novel
Shambhala, 9781570629136, 208pp.
Publication Date: September 10, 2002
* Individual store prices may vary.
Description
Cloistered in a stone cell at the monastery of Saint Brigit, a sixth-century Irish nun secretly records the memories of her Pagan youth, interrupting her assigned task of transcribing Augustine and Patrick. She also writes of her fiercely independent mother, whose skill with healing plants and inner strength she inherited. She writes of her druid teacher, the brusque but magnetic Giannon, who first introduced her to the mysteries of written language. But disturbing events at the cloister keep intervening. As the monastery is rent by vague and fantastic accusations, Gwynneve's words become the one force that can save her from annihilation.
About the Author
Kate Horsley lives in Albuquerque, New Mexico, and teaches creative writing at Central New Mexico Community College. A poet as well as a novelist, Horsley has a PhD in American Studies and has published five novels. Her book A Killing in a New Town was the winner of the 1996 Western States Book Award for Fiction.
Praise For Confessions of a Pagan Nun: A Novel…
"Cool, clear, gem-like precision . . . a beautifully written and thought-provoking book."—Library Journal



"The depth and subtlety of this document casts a spell upon the reader, bringing words to an ancient silence. Kate Horsley's moving tale both embodies and confirms the power of language."—Branches of Light



"The story reads so convincingly as a personal journal that one may forget that it is, in fact, a work of fiction."—NAPRA Review



"This powerful little book is not for lightweight, fainthearted, or doctrinaire readers, but it will be deeply satisfying for many. It can be read simply as a compelling piece of historical fiction or as an insightful meditation on the nature and roots of sectarian conflict."—School Library Journal





"As a slant of sunlight illuminates jewels long buried, Kate Horsley's novel brings words to an ancient silence and a living, vivid presence to people who lived in that time of great changes and estrangements we call the Dark Ages."—Ursula K. Le Guin

"An exquisite historial novel. The poetry of the language is stunning."—Margot Adler, author of Drawing Down the Moon