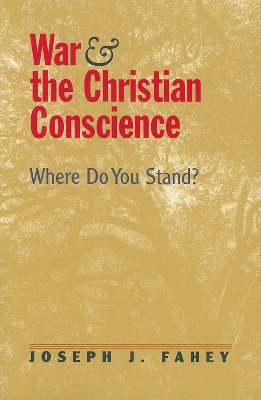 War and the Christian Conscience: Where Do You Stand? (Paperback)
Where Do You Stand?
Abingdon Press, 9781570755835, 206pp.
Publication Date: September 30, 2005
* Individual store prices may vary.
or
Not Currently Available for Direct Purchase
Description
This primer on war and the Christian conscience, begins in an imaginary college classroom as students react to news that the draft has been reinstated. Why can't I finish college? asks one student. Why do I have to go? These urgent and personal questions, offer the entry to a clear and comprehensive outline of the basic Christian responses to the problem of war. As Fahey shows, the Christian tradition has supplied a variety of answers, including pacifism, just war teaching, the ethic of total war, and the vision of a world community. In the face of these different approaches, how are we to decide which one is right? And more basically, how does one go about forming one's personal conscience?
Advertisement