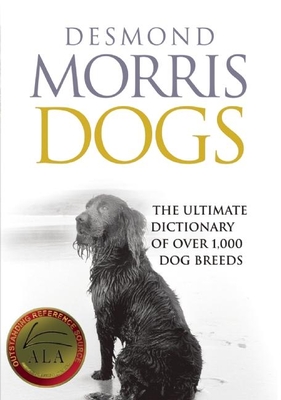 Dogs (Paperback)
The Ultimate Dictionary of Over 1,000 Dog Breeds
Trafalgar Square Books, 9781570764103, 752pp.
Publication Date: September 1, 2008
* Individual store prices may vary.
Description
One of the world's leading experts on animal behavior presents an authoritative guide to the origins and characteristics of every recognized breed of dog, from the Affenpinscher to the Zanzibar Greyhound. In addition, a fascinating look at the conflicting theories of canine behavior sheds new light on some old beliefs. From household pets to wild dogs, hunting hounds to sheep-herders, cattle-herders, even fish-herders, this comprehensive survey provides the history, qualities, and characteristics of each breed. Expert, meticulously researched information combines with superb illustrations to make this an unparalleled resource for dog lovers.
About the Author
Desmond Morris is arenowned animal behaviorist and the author of the bestselling books "Catwatching," "Dogwatching," "Horsewatching," and "The Naked Ape."