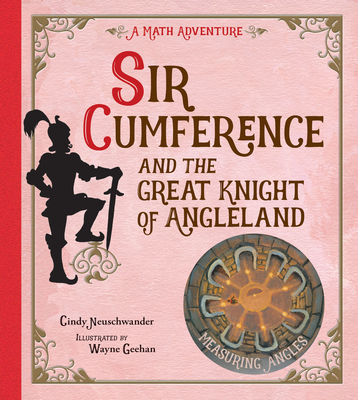 Sir Cumference and the Great Knight of Angleland (Paperback)
Charlesbridge, 9781570911699, 32pp.
Publication Date: February 1, 2001
Other Editions of This Title:
Paperback (7/1/1997)
Prebound (7/1/1997)
Prebound (7/1/1997)
Hardcover (7/1/1997)
Hardcover (2/1/2001)
* Individual store prices may vary.
Description
Join Sir Cumference, Lady Di of Ameter, and their son Radius for wordplay, puns, and problem solving in this angle-packed math adventure. In the third installment of the beloved Sir Cumference series, Radius must prove himself on his quest for knighthood by rescuing a king. Sent off with the family medallion for luck, Radius dodges dangers and dragons. The ultimate challenge lies in a mysterious castle with a maze of many angles. With a medallion at the back of the book readers can jump in the adventure and help Radius find the right angle.
About the Author
Cindy Neuschwander is an elementary school teacher who loves teaching math. She also enjoys traveling, reading, and writing stories. She thought up Sir Cumference while visiting medieval castles in England. Cindy lives in Pleasanton, California.