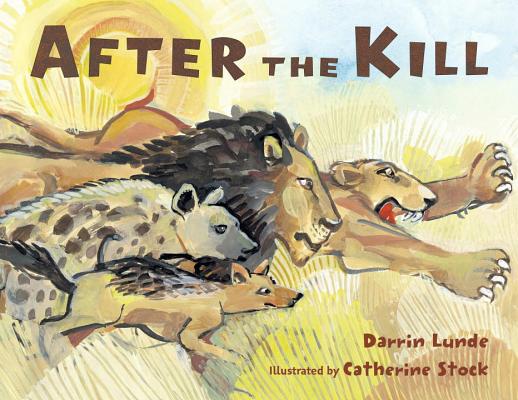 After the Kill (Hardcover)
Charlesbridge Publishing, 9781570917431, 32pp.
Publication Date: July 1, 2011
Description
A hungry lioness attacks a grazing zebra on the plains of East Africa. She bites it in the throat. The zebra is dead. After the kill, the lioness and her pride rip the carcass open and eat. Vultures swoop in and fight over scraps of meat, and cunning jackals compete with bone-crushing hyenas for a piece of the feast. Life on the plain is a constant, dramatic struggle for survival between predator, prey, and scavenger.
About the Author
Darrin Lunde has worked as a mammalogist at the American Museum of Natural History and at the Smithsonian Institute. His work has brought him into contact with all kinds of animals, big and small, throughout the remote forests of South America, Africa, and Asia where he camped for months at a time to survey species diversity and to discover new species. He is the author of HELLO, BUMBLEBEE BAT, a Theodor Seuss Geisel Award Honor Book, AFTER THE KILL, and other books about animals. He lives in Washington, DC.
Advertisement