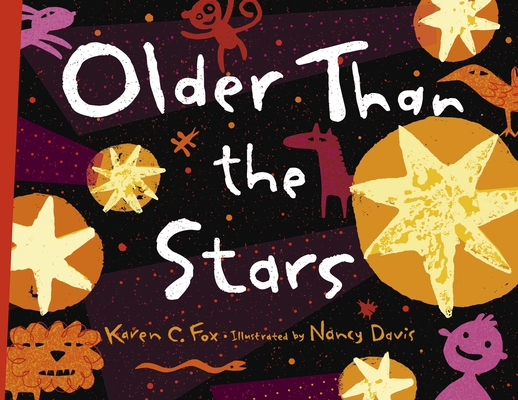 Older Than the Stars (Paperback)
Charlesbridge Publishing, 9781570917882, 32pp.
Publication Date: July 1, 2011
* Individual store prices may vary.
Description
How old are you?--Older than you think. In a way, we are all as old as the universe itself. In fact, every bit of every one of us was created in the Big Bang, billions of years ago. Stunning illustrations and lively verse tell the story of the cosmic connections that tie human beings to the beginning of the universe. Simple, informative prose provides additional facts.
About the Author
Karen C. Fox is a science writer for newspapers, magazines, radio, and the internet. She is also the author of THE BIG BANG THEORY: WHAT IT IS, WHERE IT CAME FROM, AND HOW IT WORKS and THE CHAIN REACTION: PIONEERS OF NUCLEAR SCIENCE. Karen lives in Washington, DC.