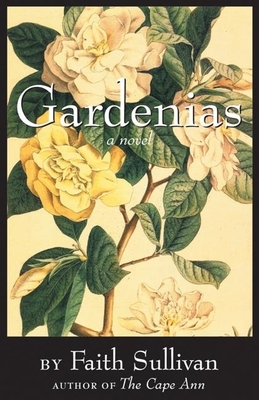 Gardenias
Paperback

* Individual store prices may vary.
Other Editions of This Title:
Hardcover (8/22/2005)
Description
A month after the United States enters World War II, the country is in upheaval and so is the Erhardt family. Nine-year-old Lark, her mother Arlene, and Aunt Betty are heading for San Diego, far away from Harvester, Minnesota and Arlene's shiftless husband. In the booming wartime economy, Arlene and Betty are soon at work, leaving Lark alone to explore their new neighborhood, a wartime housing project full of others with similarly uprooted lives. Away from prying eyes and small town expectations, the two women begin to forge new lives and new dreams dreams that Lark isn t always comfortable with. This richly detailed novel, told through Lark's observant eyes, reflects the era's tumultuous events in the everyday dramas of its memorable, finely nuanced characters.
Milkweed Editions, 9781571310521, 381pp.
Publication Date: August 1, 2006
The book is set in a project of specially built neighborhoods to house war factory workers, in 1942, San Diego. How was this location and time period important to the story? Did the author convey the era well?
How did World War II affect Arlene and Betty's careers?
What were Lark's escapes from her fears of the gang of boys?
– What was Shirley's escape? Why did she abandon it?
– What are your refuges and escapes?
Should Lark have told her mother and aunt about the attack? What do you think they might have done? If such a thing had happened to you at that age, would you have told and who would you have told?
The stories of Lark's neighbors—Miss Elridge, her brother Beau, and Fanny and Jack Dugan—are an important part of the book. How does Lark affect their lives? How do they affect her life?
Why doesn't Lark share her writing with her mother and aunt? Who does she share it with?
How does meeting Sidney Dangerson affect Stanley?
There are many symbols in the story—
– What do you think the gardenia bush symbolizes?
– The movie star that Lark sees on the train, Alicia Armand (Arkovsky), might be a fake—not really a dancer who escaped the Nazis. What does she symbolize?
– What does the painting symbolize for Lark?
– What does Mr. Trustworthy symbolize?
Why does Arlene fall apart? How does Aunt Betty become the strong one in the relationship?
Why does Lark suddenly have the strength to confront and fight the nasty gang of boys? Why does the power shift to her?
Lark has the money to help Shirley escape from her family, though her refuge does not seem certain. How else could Lark have handled the situation?
Do you think that Arlene and Betty did a good job of parenting Lark, given the circumstances and the era? What would you have done differently?
or
Not Currently Available for Direct Purchase